Welcome! Get to know Cebuano, the lingua franca of the Visayan and Mindanao Islands in the Philippines. Familiarize yourself with it by reading the free Cebuano lessons below. Feel free to rate and comment each lesson at the end of each page. Daghang Salamat!
Free Cebuano Lessons
Cebuano Phrases
More Cebuano and Bisaya Lessons
Cebuano English Dictionary
Cebuano Listening Proficiency Tests
For the advanced learner test your listening comprehension in Cebuano with our free testing readings. Just listen to the following tests and answer the guide questions afterwards.



Dr.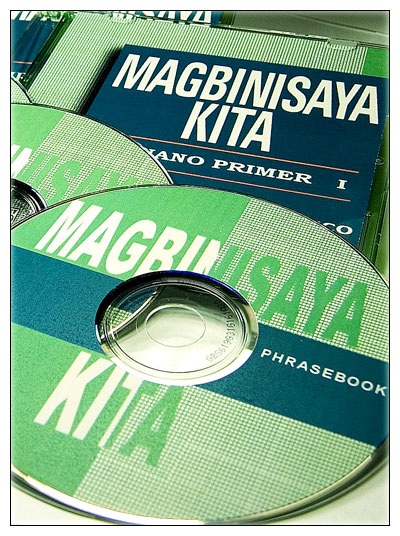 J

essie Grace U. Rubrico's Magbinisaya Kita Cebuano Course 1 is a complete Cebuano Course designed for people learning the language for the first time. It introduces the learner to the basic sentence structure of the Cebuano language.

Together with Jessie Grace U. Rubrico's Magbinisaya Kita Phrasebook I the Cebuano learner can expect to grasp the basic structure of the language and comprehend and converse with a native Cebuano speaker.

The complete set which includes a word list for Cebuano and natural and well structured dialogs, is now delivered via a CD package.

The whole Jessie Grace U. Rubrico's Magbinisaya Kita Phrasebook I has been recorded and select dialogs and phrases from the Magbinisa Kita Cebuano Course 1 have been included, as well. Approximately 3 hours of audio compliment the book. Click Here for more details on the Course